VOXED - Out Late
The Place, London
Friday, 19 Nov 2021 7:30pm to 8:30pm
---
Tickets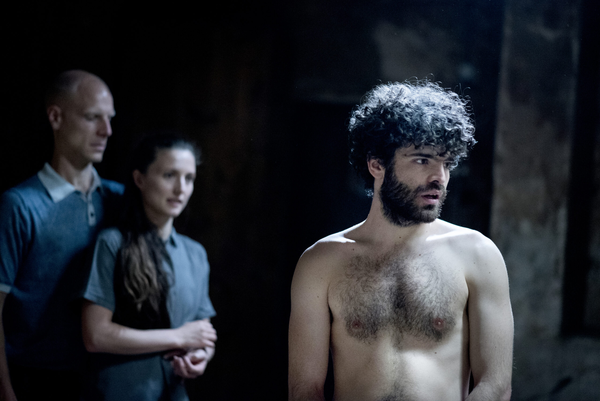 ---
Out Late follows fiercely-closeted Sebastian as he falls in love with ex-army officer Vinnie, a charming but volatile out-and-proud gay man. Sebastian tries to hide his new relationship whilst his controlling wife Fifi secretly watches them fall in love. Unravelling Vinnie's murder take us through a twisted story of jealousy, shame and manipulation.
Set in the round with the audience on all four sides of the action, this dark, gritty work blends dance and theatre in the nation's favourite genre of fiction: crime drama.
Out Late is created for VOXED by Wayne Parsons, critically acclaimed by The Guardian as a 'choreographer with a distinctive narrative voice'.
Sensitivity warning: This performance contains themes of death, strong language, sexual references and smoke/haze.
Duration: 60 mins
Age Recommendation: 12+ years
---
Please note that this event is suitable only for guests aged 12 and over.
You may be asked to show proof of identification, and the venue reserves the right to refuse entry if age cannot be confirmed.
---
Venue
The Place , 17 Duke's Road , London